Daar waar klassieke mediavormen forse omzet verliezen laten zien, mag Out of Home zich in toenemende mate op extra budget van adverteerders rekenen. Samen met Internet en een klein beetje TV, zorgen beide media voor een toename in het totaal aan media-bestedingen.
Out of Home massamedium bij uitstek
Wij kijken er overigens niet zo van op. Al langer is de groei in beeld. Aangezien Out of Home wel het enige nog bestaande massamedium genoemd. Het medium is overal aanwezig en weet doelgroepen als geen ander visueel te bereiken. Zeker nu de ombouw van analoge naar digitale uitingen steeds meer de regel is, wordt de benadering van de doelgroep een haast individuele zaak.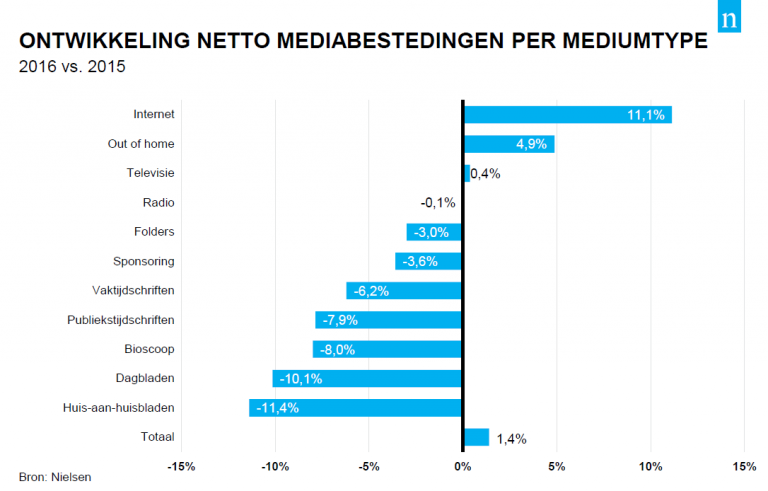 We helpen je graag!
Wil je meer informatie of vrijblijvend advies op het gebied van (Digital) Out of Home adverteren? Neem dan contact op via john.vanderburg@ymediageneration.nl of door te bellen naar onderstaand telefoonnummer.